Articles
Cosmetic Dentist Beverly Hills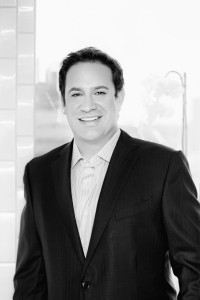 Teeth that have been stained, chipped, cracked, broken, dislodged, or otherwise flawed do not have to stay that way forever. If you want a Hollywood smile that you can show off to the entire town, pay a visit to our cosmetic dentist in Beverly Hills. Our dental professional offers a personalized approach to every smile he sees, so you can be sure the treatment you are getting will give you the smile you have always wanted. And our treatments are not just skin-deep; they will also maintain the health and functionality of your teeth. So no matter what your issue is, our Beverly Hills cosmetic dentist can perform the perfect treatment for you.
When you think of a healthy, beautiful smile, the first thing that probably comes to mind is bright, white teeth. After all, they don't call them pearly whites for nothing. There are several methods of getting your teeth to a desirable shade; one of which is Zoom whitening. This in-office whitening treatment can be performed in as little as an hour, and all it involves is applying a hydrogen peroxide gel to your teeth that is then activated with a special light. It is non-invasive and can work wonders on any superficial stains.
Beverly Hills Cosmetic Dentist
Our cosmetic dentist in Beverly Hills also offers Lumineers as a more permanent whitening option. These are much thinner veneers that are bonded directly to the surface of your teeth. As opposed to traditional veneers, Lumineers do not require any removal of the dental enamel, making them a much more appealing choice. They are a great restoration that can be used to hide intrinsic stains, chips, and cracks in teeth.
Most everyone will qualify for any cosmetic procedure as long as they are in relatively good dental health. If a patient suffers from periodontal disease or if there is any tooth decay, those issues will need to be treated before any cosmetic changes can be done. And if you have any questions about which procedure is best for you, do not hesitate to contact our Beverly Hills cosmetic dentist to schedule a consultation.
Back to Articles